Who are you?
Don't you just love that question? I'm Jordan. I'm MamaBlogga. I'm mother to Hayden (b. Feb 2006), Rebecca (b. July 2008), Rachel (b. June 2010) and Hazel (b. April 2013). I'm wife to Ryan (md. 2004). I'm a professional blogger, writer and editor. On MamaBlogga, I write about finding fulfillment in motherhood, the adventures of my family, and helpful tips for blogging and parenting. Until Rachel's birth, I was editor for an Internet marketing news blog, Marketing Pilgrim. In addition to MamaBlogga, I also writ about writing craft on JordanMcCollum.com and knitting and crafts on Wayward Girls' Crafts (along with my mother & sisters). I've worked in search engine optimization since I graduated college, so I have a lot of experience in getting search engine results.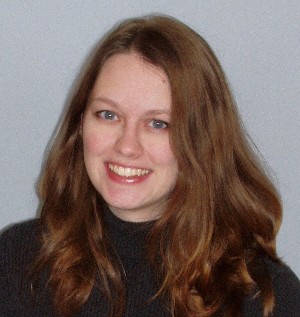 Connect with Jordan
I'm a friendly lady; I'd be happy to be your friend here, there and everywhere. This is my picture on most networks. For information on my favorite networks and to be my friend on StumbleUpon, Digg, and more, see my post on networking with me.
Are you crazy?
I stay home with a preschooler, a toddler and an infant all day. Beyond that, I have no comment. But I do have a picture.