I was going to take a picture of the 3-4″ of snow that fell last night, but it all melted, so instead I'll be playing catchup on pictures (I'll tell you which one the title applies to, but I'm sure you'll be able to guess).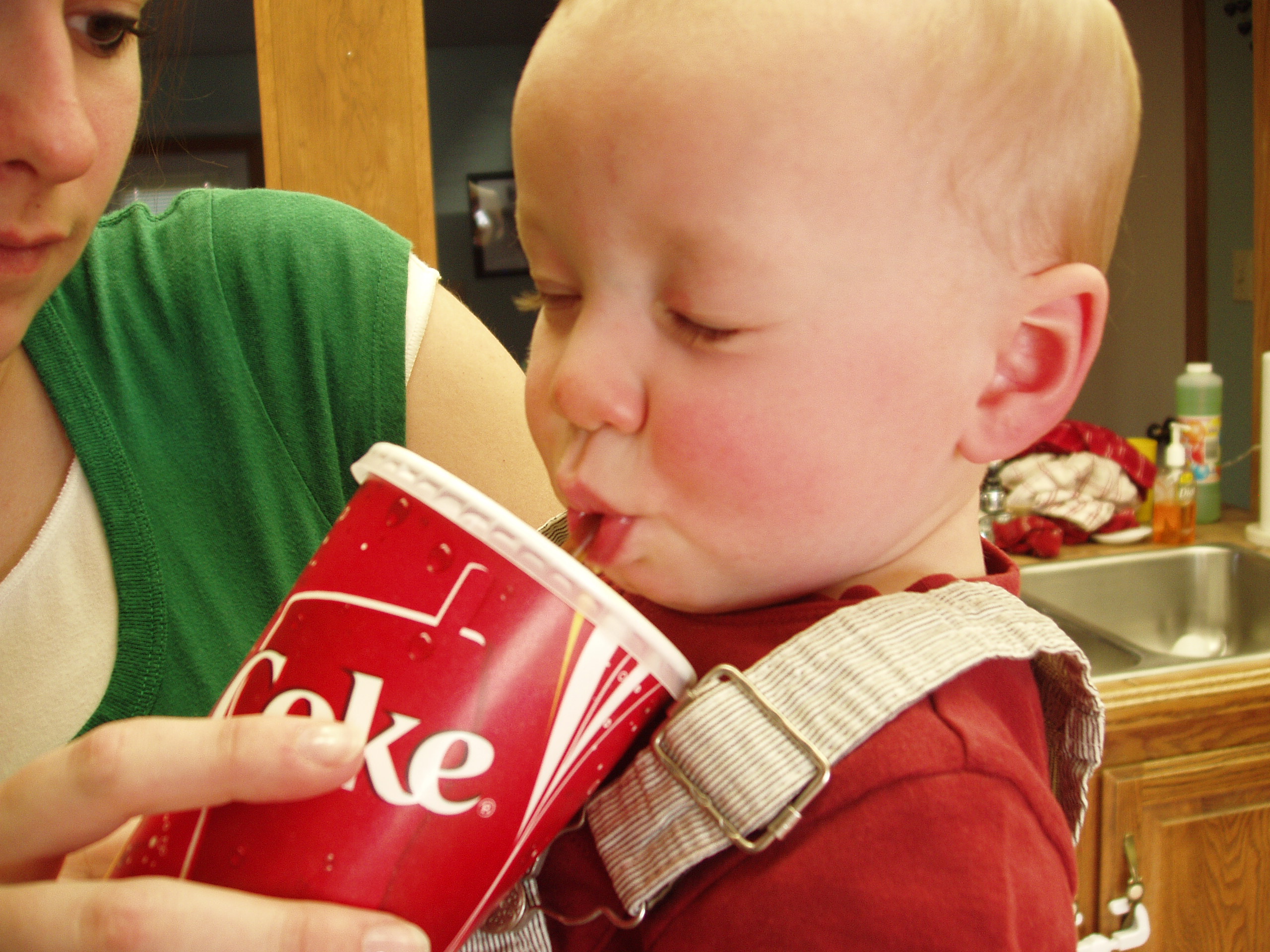 Two fisted drinker. His grandma introduced him to root beer, if you'll recall.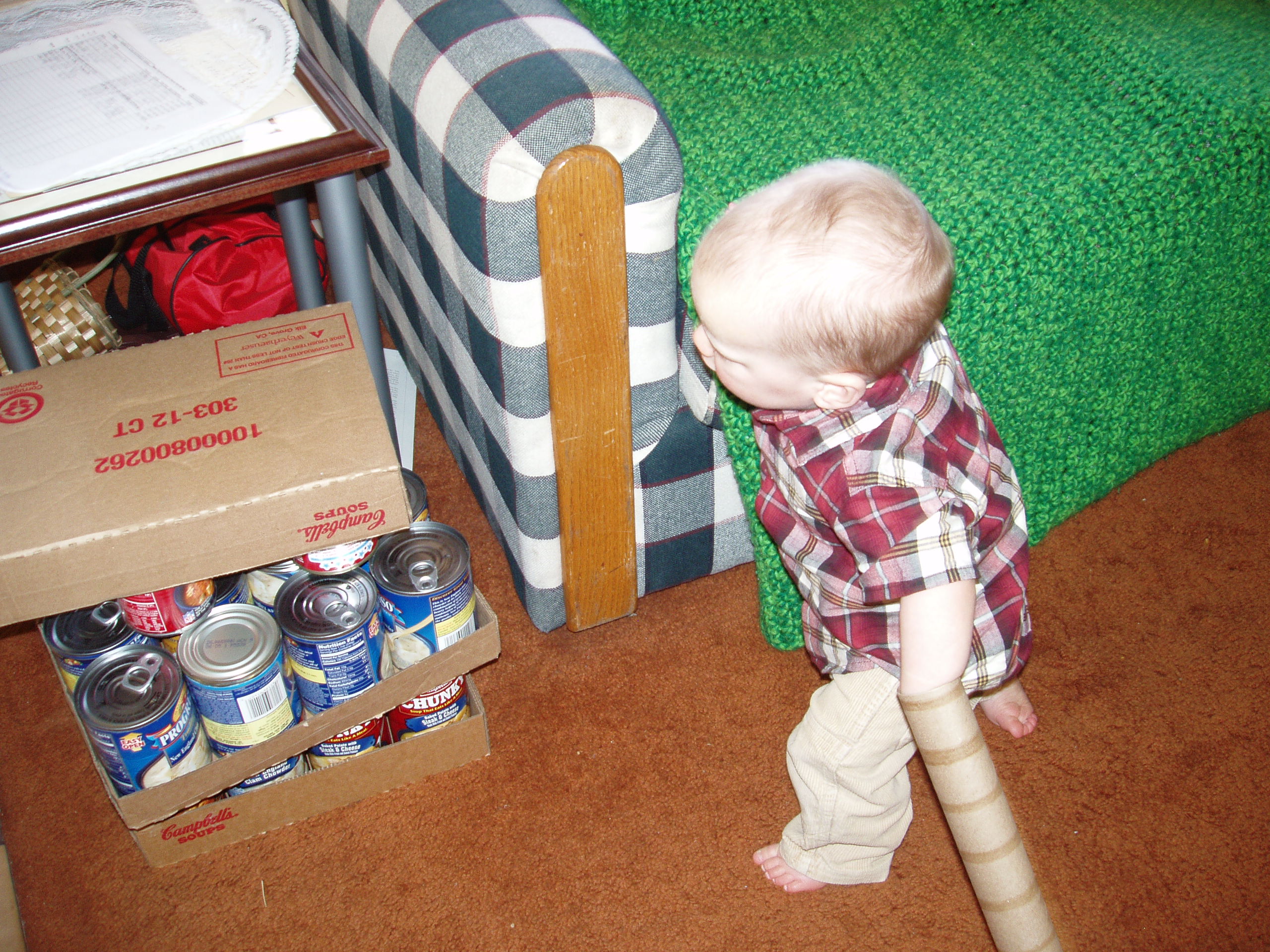 That's one really weird deformity.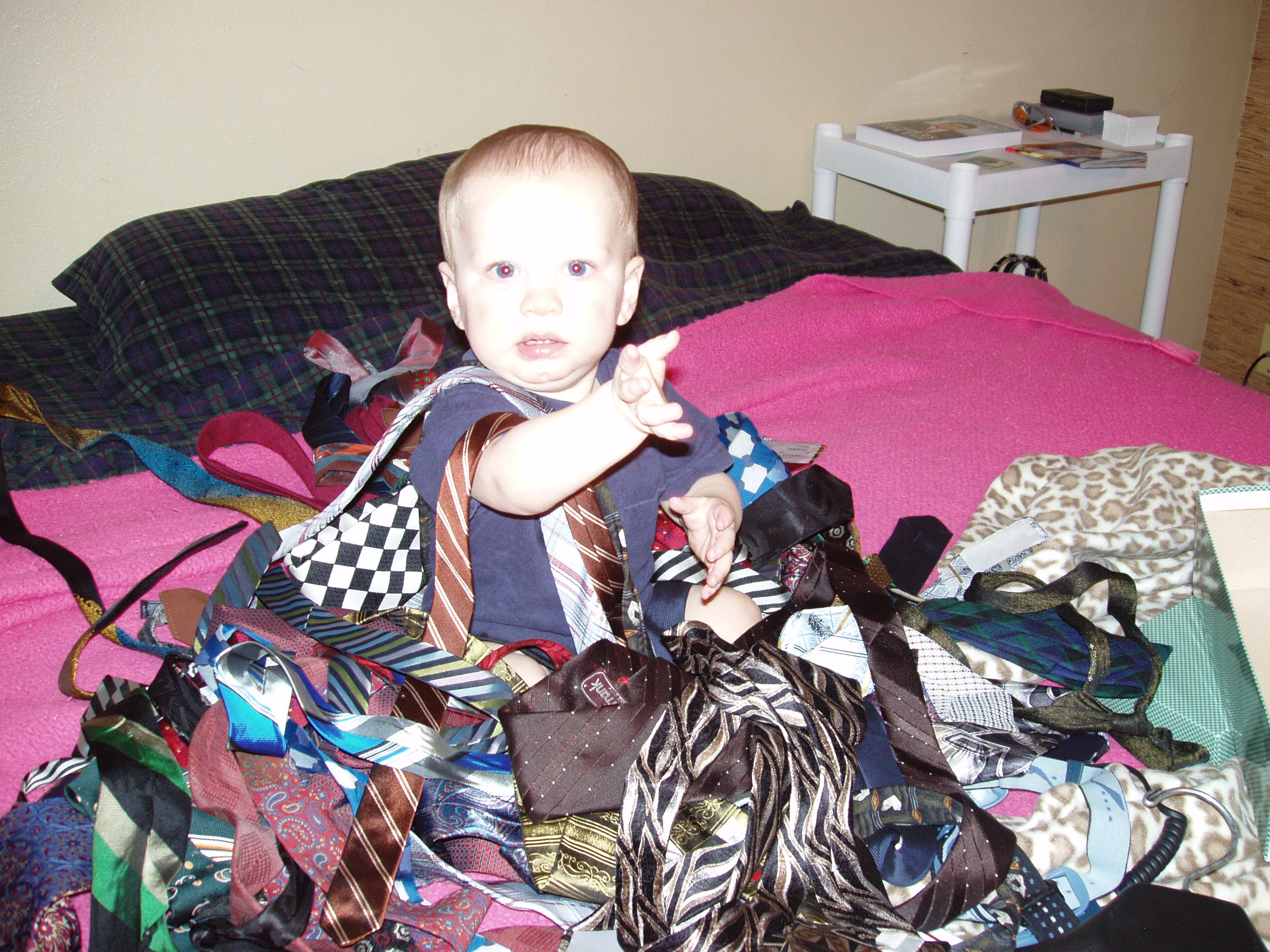 Tie monster!
(Cleaned out Ryan's closet. This writhing mass now resides on the floor… on my side of the bed. Go figure.)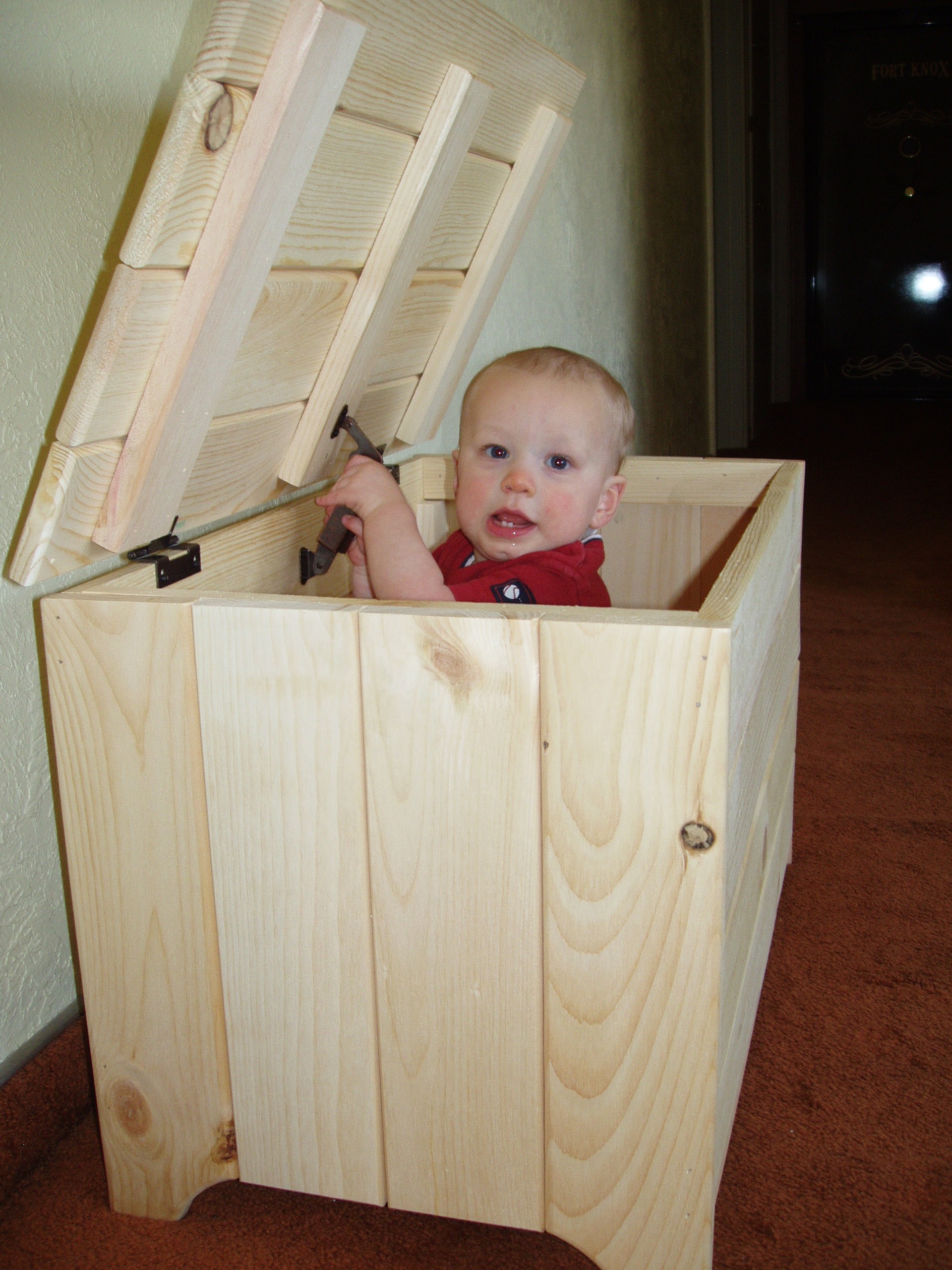 Hayden's new home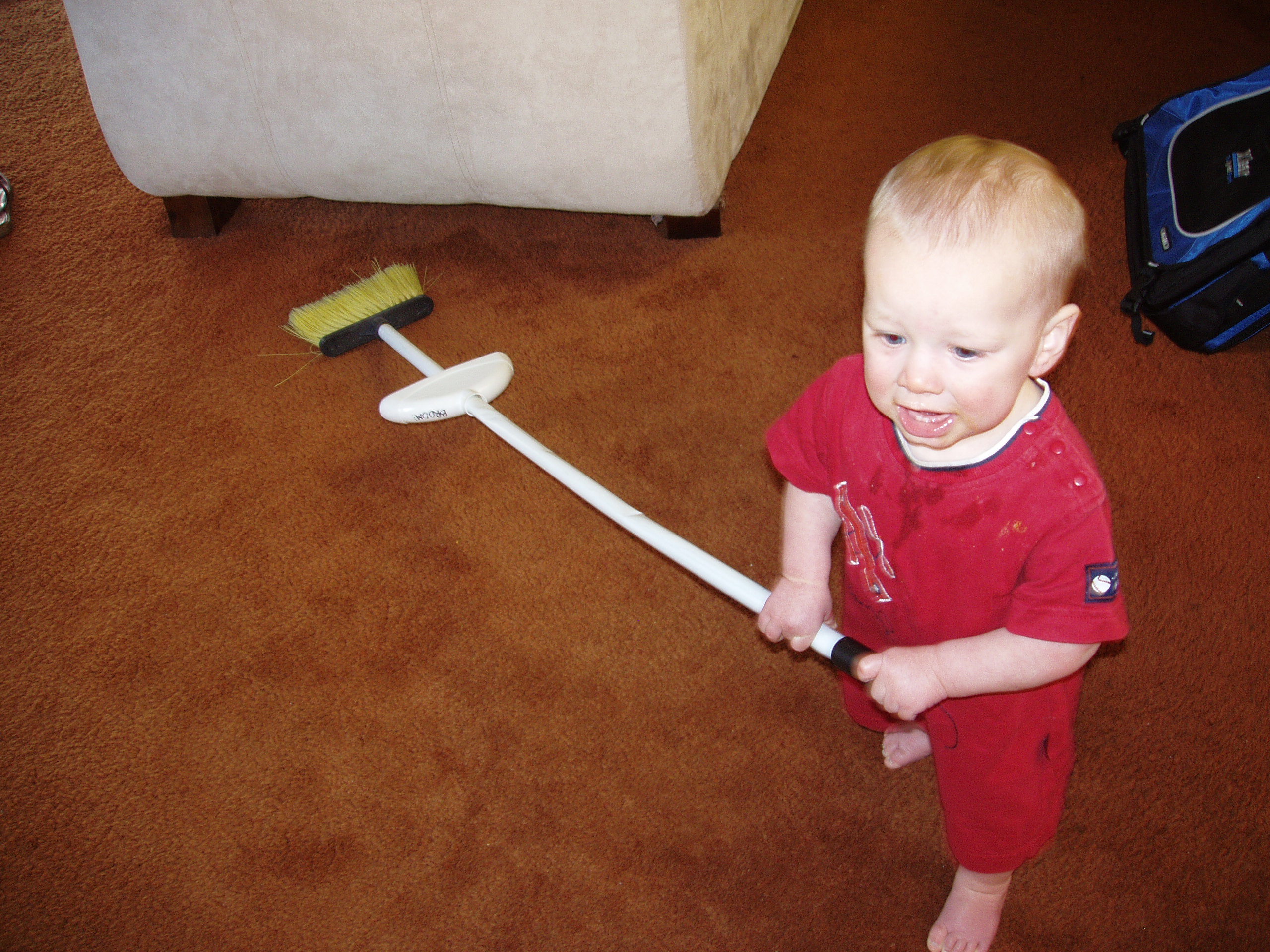 Helping with chores. I think we had a picture of me mopping when I was about 2, so this runs in the family.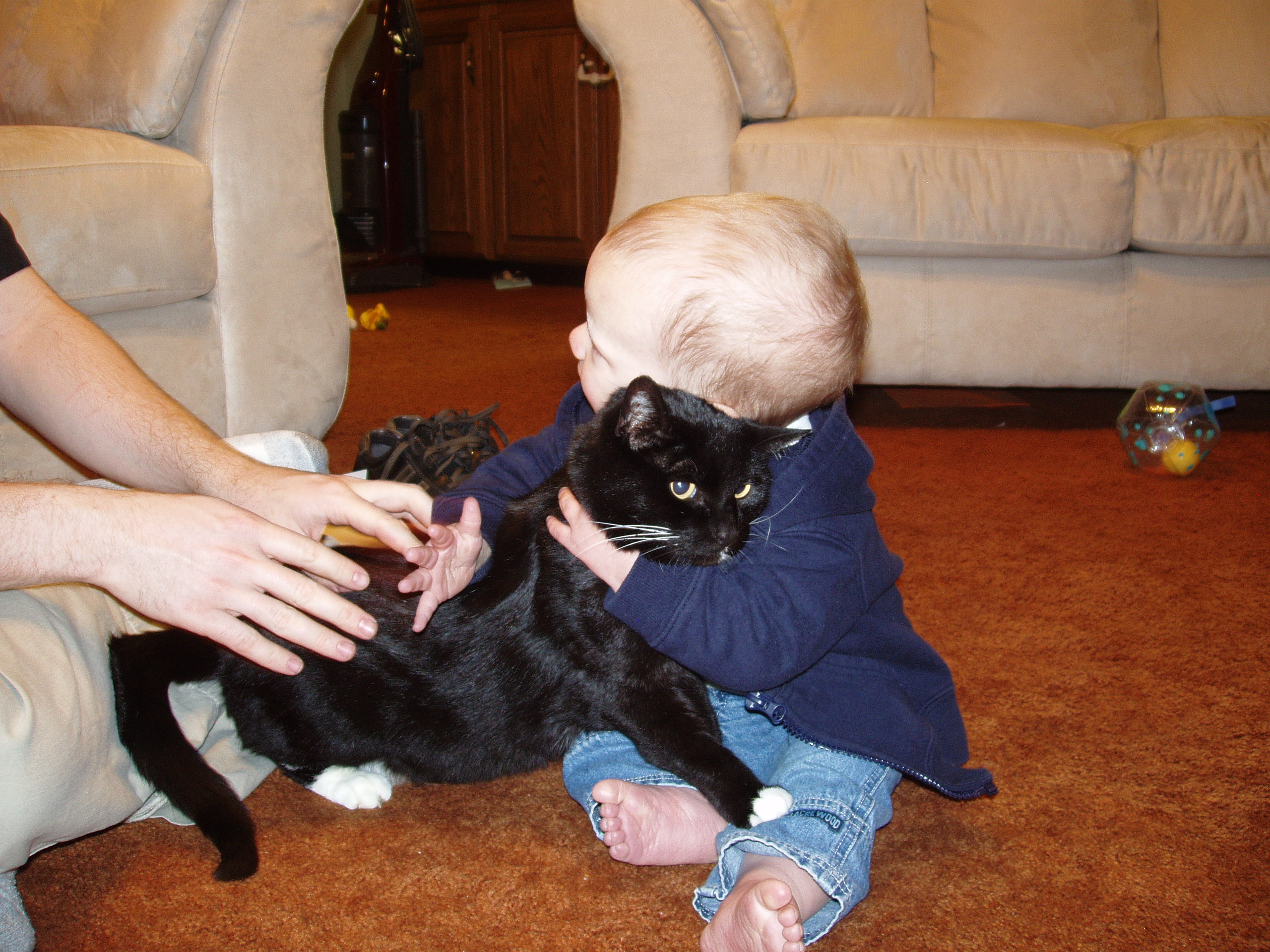 Here it is, young love. Whiskers needs it.
Haydie actually did that all by himself today. He was whining and trying to pick the kitty up, so I had him sit down and placed Whiskers on his lap. Spontaneous hugs. Sweet boy.