He did this to himself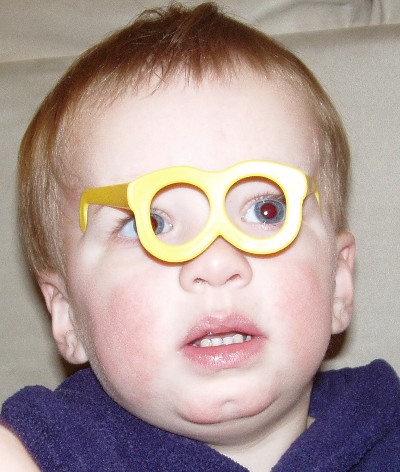 Yeah, those are Mr. Potato Head's.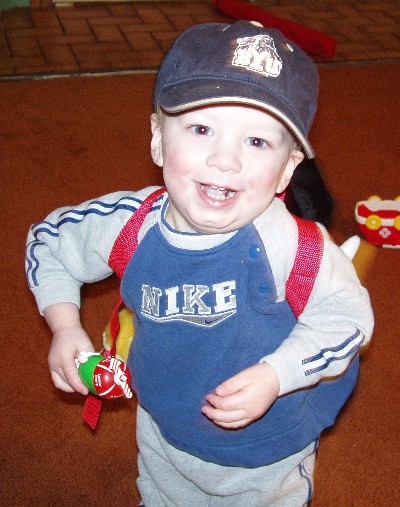 He added the hat himself.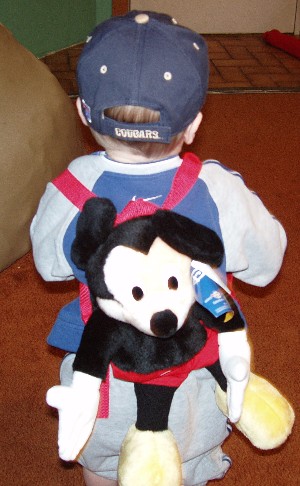 His Mickey backpack (and the reason why he says "ba' pa'" when he sees Mickey on TV)


His hands in his pockets and his pockets in his pants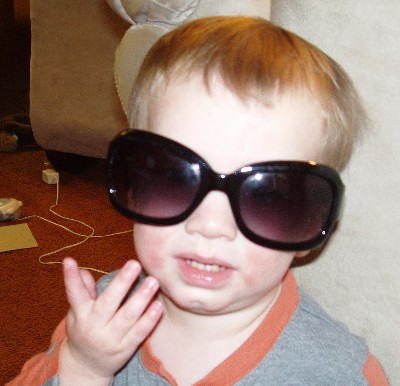 No pictures, please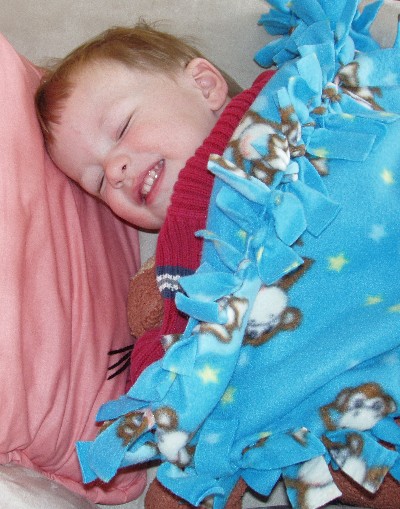 Nai nai! And Tee! Hayden loves to mug for the camera, even while pretending to sleep.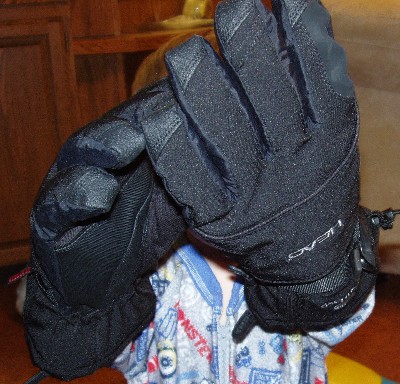 Peek.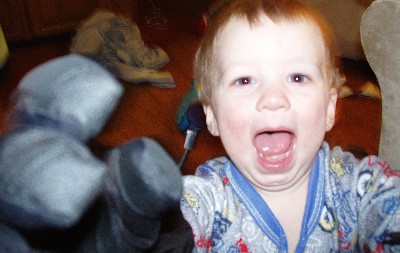 It's a glove monster!