Warning: this picture is a little scary.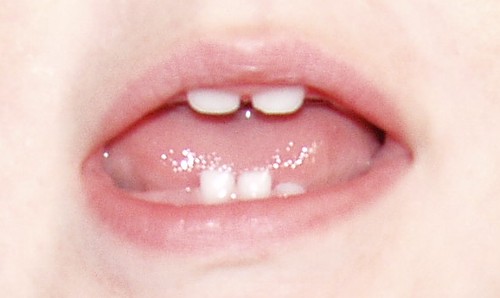 Ahh!! A huge giant mouth!! Ahh!!!
Okay, seriously, this is to show that Hayden has chipped a tooth. (The one on the upper right/his upper left: inside bottom corner.)
He's only had that tooth for 5 months. At least it's just a little chip. (It looks bigger when it's in focus…)
Not sure how that happened. He likes to fall off stairs, chairs and couches… Don't know.
[tags]wordless wednesday[/tags]