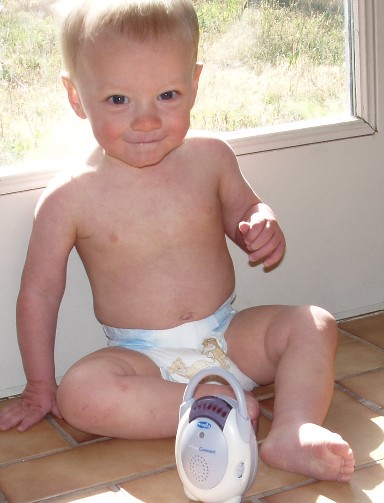 There are two things that I really do want to tell you.
The first: please don't be embarrassed by the things I say about you and the pictures and videos I post of you. Ever.
I understand that you'll be a teenager, but really, I promise, not every teenager has to go through the "everything my parents ever said, touched, did, thought and were is SO STUPID, I'd rather die than be their offspring—maybe I'm adopted?" phase. Or the "MOM!!! NO ONE IS SUPPOSED TO KNOW THAT I BATHED NAKED AS A BABY!!!" phase. (But if you do get to be a teenager and are really embarrassed about these photos, we could see how embarrassing a photo of you fully clothed in the shower would be, yes?)
You are a very cute baby little boy. I know I tell you this every day, but you are pretty much the cutest boy ever in the world. Everyone agrees with me (except other moms, but that's only because I'm too polite to ask them to confirm it 😉 ). I love to take pictures of you. In fact, we had a fun photo shoot just this morning, even though you were more likely to stick your tongue out than smile.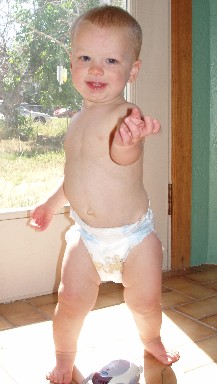 And to be honest, some days, I'm just too lazy (or too far behind on the laundry, which is a product of reason 1), to dress you—especially when I know you'll just be dirty within minutes. Please just accept that you were a cute baby. I'll try not to force your baby pictures on all your (girl)friends—but if they happen to come across them on the Internet, totally not my fault.
Speaking of the Internet, on to the second thing I want to tell you: please don't think I don't love you just because I sometimes talk about how difficult motherhood has been for me. First of all, in many ways motherhood is getting easier every day. Or almost every day.
I'm sorry that some days I'm not a very good mom. I'm sorry that I'm not patient. I do try—but sometimes that effort doesn't kick in until after I've yelled at you or tried to set you somewhere far away from me so you'll leave me alone.
But I do love you. And the difficulty of motherhood has only made my love you more. I've had to work so hard to get to this point, and sacrificing for and serving you has only made me love you more. I love you. I love holding you. I love being with you. I love watching you play and marvel at the games you invent.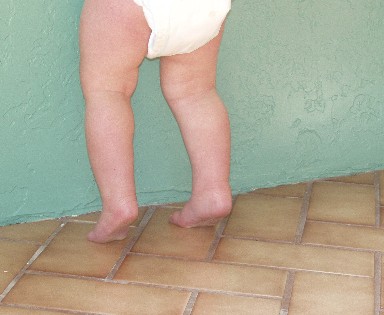 The other day, I picked you up out of your crib. You'd been standing in there and were ready for me to come get you. As I picked you up, your little body remained in a rigid standing position. I pulled you close to me and thought, "I own a small human." Because you are—you're a small human: your own person—and you're mine. At least for now. And I'm grateful to have the "now."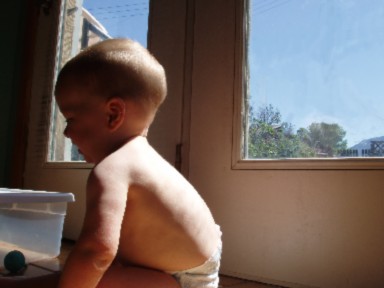 Love,
Your mother