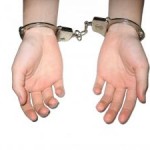 Have you heard about the FTC's new policies for bloggers? Yep, that's right, the US federal government is making rules that will affect bloggers everywhere—including mom bloggers.
What's this monumental change? Well, the Federal Trade Commission is taking a closer look at online reviews. Yeah, it's still going to be okay to review products online—but if you were paid to write the review, got the product for free, or use an affiliate link in your post, you'll need to tell your readers.
The FTC hasn't published specific guidelines yet (I'll let you know when they do), but they've addressed the subject in new policies over the last few months.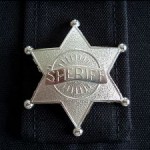 What does this mean for you? I take it to mean that now is a good time to get a disclosure policy. Here is my disclosure policy. In the absence of specifics from the FTC, I believe a site-wide policy, when linked prominently and worded appropriately, is sufficient notice for affiliate links. Specific product reviews or paid posts, however, would probably not be covered by blanket statements like this (unless all of your product reviews use the exact same terms).
"But—but—but—" you say? Brian Clark at Copyblogger has a great post today pointing out that disclosure can actually be a selling point. In his examples, he discloses affiliate links at the link level.
Andy Beal at Marketing Pilgrim also has some suggestions to avoid the wrath of the Feds, especially if you don't feel a site-wide disclosure is enough:
So, how can you make sure you don't ever hear from the FTC?

If in doubt, spell it out! Cheesy, I know, but it will help you. If you ever stop to ask yourself, "should I disclose this?" then the answer is probably "yes." The chances are that whatever is causing the guilt-trip isn't worthy of the FTC's attention, but you'll feel better for disclosing it AND you'll earn the trust of your readers!

Other tips that might help you sleep at night:

Create a page that lists all of your potential "conflict of interests" and simply link to it whenever your post includes mention of one of those relationships.
Tag any links with something visible and obvious. Such as (affiliate) or (sponsor).
You don't have to publish the full terms of your compensation. Simply stating "Company X sponsored this post…") or ("We received free XXX as part of this review…") will likely be enough to satisfy the FTC.
And finally, I have to link to AllThingsD's coverage, because they used the cover of "The Who Sell Out" and I like the Who. 😉
Warning: I'm not a lawyer and this isn't legal advice. This is my opinion and interpretation of vague FTC guideline statements that have yet to be made into concrete, specific policies.
Photo credits: handcuffs—Penny Mathews; badge—Steve Woods