I'm not sure how this came about, but sometimes Hayden is very good at sharing. This is pretty surprising coming from a 14-month-old-as-yet-only-child. Ryan suggested that it's because we always share with him. I'm not sure; it usually isn't my screaming that prompts Hayden to share with me.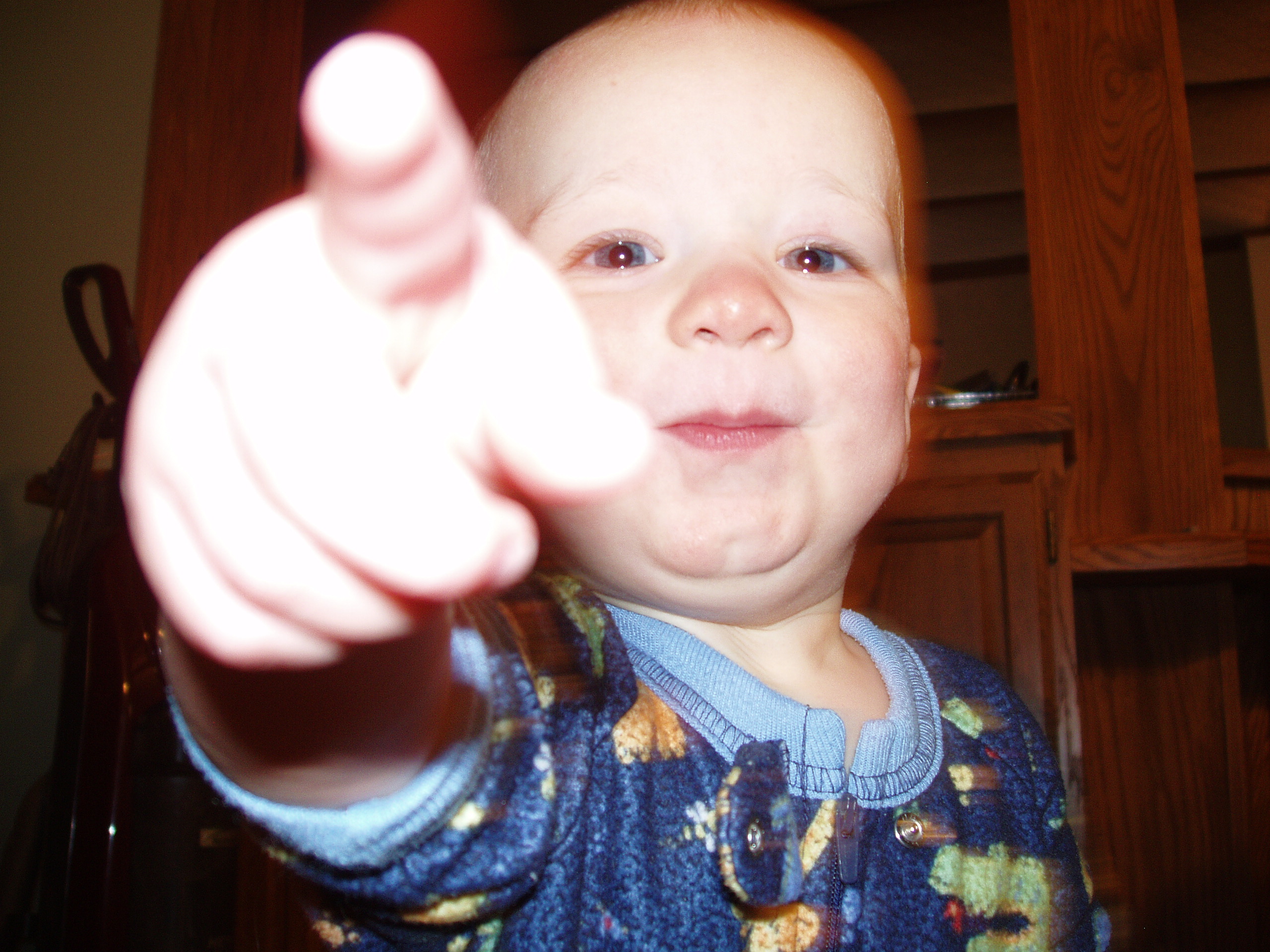 I'm pretty sure, however, that our 'lady and the tramp' moments have had an effect on Hayden. If I lean in to give him a kiss on the lips, he opens his mouth for some food. I guess we know where his heart lies.
So last night while I was making dinner, Hayden was sitting on the floor of the kitchen with a pretzel. I leaned in to give him a kiss, and he offered me his pudgy fist. "No thanks," I told him, pulling away from the 5 millimeters of soggy pretzel sticking out of his proffered palm. I leaned in again. He tried to share with me again. "No thanks, you can have it," I said.
He looked at me, looked at the pretzel, and looked back at me. "Num," he said, and stuffed the pretzel in his mouth.
When I offered him chocolate chips on Sunday, he screamed for them and yelled "Num num num!" Does this count as his first word?