Hayden should start working on his stand up routine. This is from the last week:
"I'm a fan of Phineas and Ferb. I have been since I was born."
Discussing weather appropriate attire: . . . "Short sleeves, which I'm wearing, and short pants, which I'm not wearing. . . ."
"I'm a fan of monkeys."
"Why do you always have to go putting the brakes on my fun?"
But I don't find this funny at all—I find it adorable: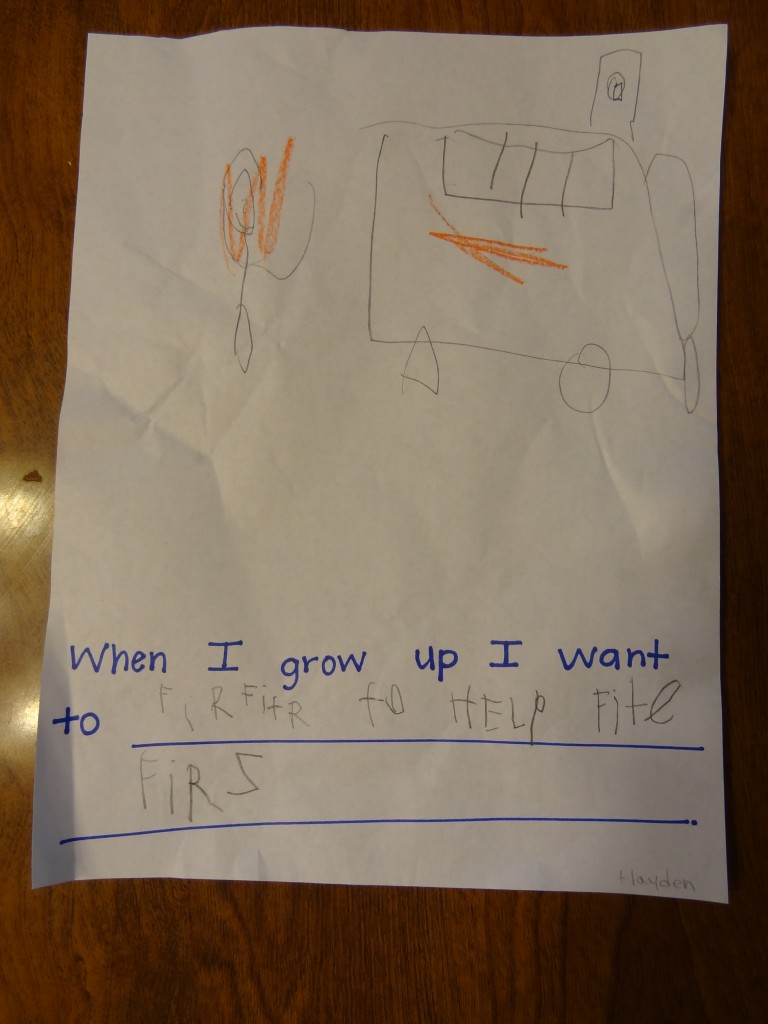 Enjoy this entry? Subscribe to the full RSS feed or e-mail feed!
One response to "Hayden's a ham"