Accepted 2 July 2007
from Michelle of Scribbit, MommyZabs and Lisa C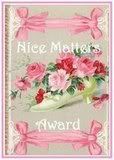 Accepted 20 Aug 2007
from SingForHim @ RealLife, Jennifer @ The Life of a School Bus Driver, Deb, Mom of 3 and In the Life of a Child.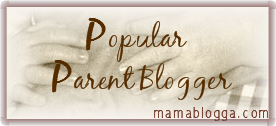 Take the Mom Blogger quiz!


From In the life of a child


From Tiffany of Three Ring Circus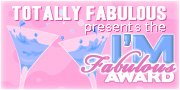 From Shannon of Believer in Balance
The Christmas Spirit Award
From Michelle of In the life of a child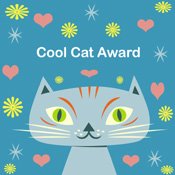 From Marylin of A little space for me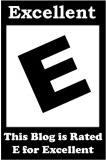 From Sarah of Real Life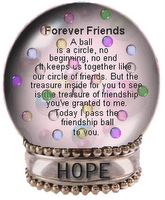 From Karen of Miscellaneous Adventures of an Aussie Mum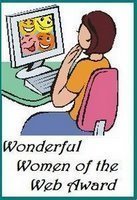 From Summer's Nook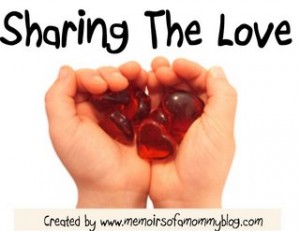 From Summer's Nook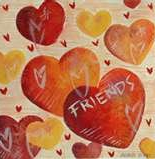 From Ever After — My Way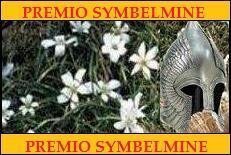 'The Symbelmynë Prize'
From Traci Hunter Abramson, Author
The March 2009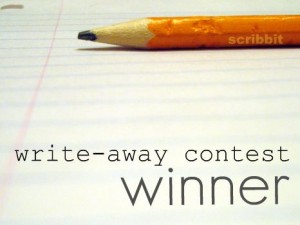 at Scribbit
for The bitter and the sweet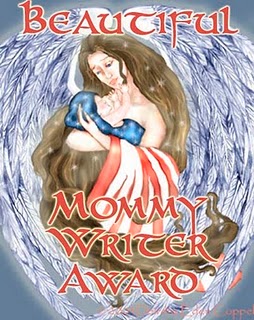 Beautiful Mommy Writer Award from Deirdra Eden Coppel
Thank you all!