I've long said full feeds are the best option for bloggers and readers. But for some posts, a full feed isn't the best option—and now Blogger users have even more feed options with the addition of Jump Breaks in the feed.
Jump Breaks have been around since September 2009 (announced on 09/09/09). Up until a few days ago, you could use Jump Breaks on your blog to truncate posts displayed there. Write a long post, but don't want it making your homepage load so long? Insert a Jump Break a few paragraphs in, and the main page of your blog will only display the post to that point, with a link to see the full version.
To insert a Jump Break, you can click on the Edit HTML tag and enter <!– more –> . Or, in the Compose tab, you can click on the Jump Break button: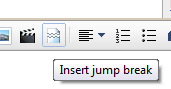 Now you can use the same function in your feeds. To enable the Jump Breaks in your feed, go to Settings > Site Feed. By "Allow Blog Feeds," select "Until Jump Break."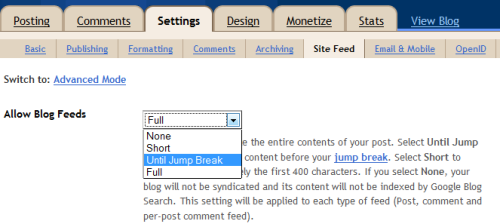 You can even customize the "Read more" text. Go to Design > Page Elements. Under Blog Posts, click Edit.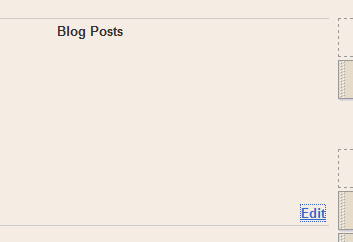 Then just change the Post Page Link Text in the popup window:

Why would you want to use Jump Breaks?
There are a lot of reasons to use Jump Breaks in your feed and on your blog. For example:
To cut off a long or image-heavy post that would take a long time to load.
To customize when and where you publish a "snippet" or "preview" feed.
To keep your homepage from getting too long.
To display a larger variety or number of posts on your homepage.
On other blogging platforms
If you use WordPress, this all might look a little familiar: you can also split posts in WordPress with the <!– more –> tag. You can type that in the HTML version of a post, or just use the more button: in the Visual tab

or the HTML tab

. You can even customize the text of the link it inserts, if you're feeling ambitious.
In TypePad, you can split posts if you're a premium subscriber.
What do you think? Do you or would you ever use this function? Why or why not?